November 2010 Archive
Posted: Tuesday November 16, 2010 at 4:02 p.m.
Seems like time gets away from me when it comes to updating galleries! I'm noticing a definite need for refreshing the images, and over the next few weeks will be making changes to the galleries.
If you are interested in Christmas cards, there is still time, but sessions are limited- call now to reserve your space!
Posted: Tuesday November 2, 2010 at 9:36 p.m.
I grew up across the street from the mother of these four little people, and we have been trying to schedule a session for quite a while now! Her daughter has been through quite a lot in her life so far, and is quite a trooper. They are a beautiful family. The weather was iffy on the day we finally managed to set up time, and the session was short as the sun was going down quickly. Here is just a sneak peek of the images!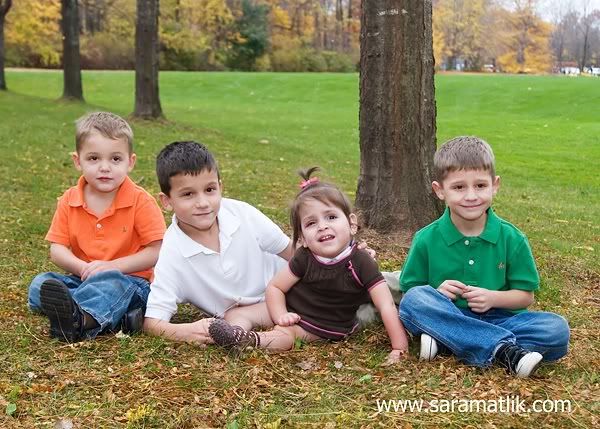 Same image, but black and white: