November 2008 Archive
Posted: Sunday November 23, 2008 at 4:02 p.m.
I also had the pleasure of photographing this lovely family last weekend! All three are going to grow up to be heartbreakers, and were so fun to work with. Thank you again, the rest of your photos will be up by Monday!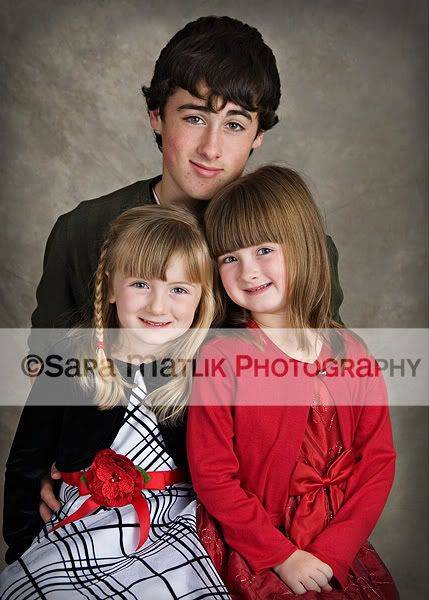 Posted: Tuesday November 18, 2008 at 7:10 p.m.
On Saturday, I had the pleasure of photographing the Dynas family. Their little girls are certainly adorable, and the older one is model material with her posing! LOL I had a great time, and the rest of the pictures will be ready to view soon!